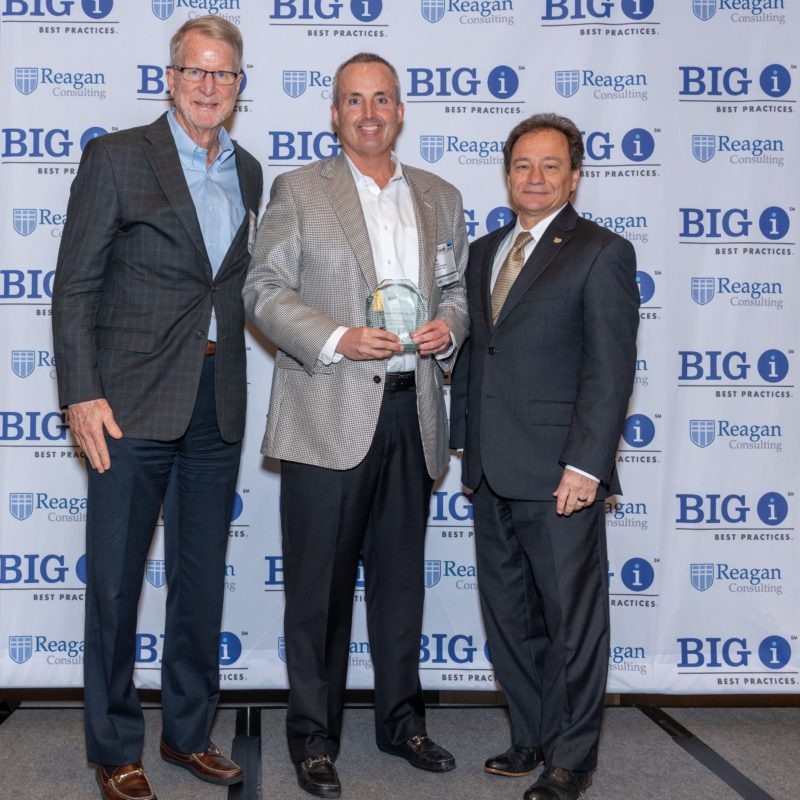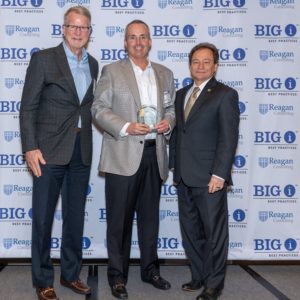 Pictured from left to right: Bobby Reagan, President of Reagan Consulting, J.R. Reilly, President of The Reilly Company, Jon Jensen, President of the Independent Insurance Agents Association
The 2020 IIABA / Reagan Consulting Best Practices Symposium was held in New Orleans on January 15-17. As a part of this year's Symposium, IIABA celebrated the top-performing insurance agencies. The Reilly Company was honored as the Best of the Best as the top performing Agency in their revenue category.
"On behalf of everyone at the Reilly Company, we're very proud and honored to be recognized as one of the best agencies in the country. It's a wonderful recognition of the great associates that make up our team and the loyal clients that trust us to protect them. " J.R. Reilly, President, The Reilly Company.
More than 1,300 independent agencies throughout the U.S. were nominated to take part in the annual study, but only 267 agencies qualified for the honor. To be chosen, the agency had to be among the top-performing agencies in one of six revenue categories.
The agency was nominated by either a Big "I" affiliated state association or an insurance company and qualified based on its operational excellence.
The Best Practices Study was initiated by the Big "I" in 1993 as the foundation for efforts to improve agency performance. The annual survey and study of leading independent insurance agencies documents the business practices of the highest performing agencies and urges others to adopt similar practices.
The Symposium is held every three years after the newest class of Best Practices agencies are awarded their designations as the industry's highest-performing insurance agencies. During this two-day event, Best Practices agencies learn from the Reagan Consulting team, outside industry experts, and from one another in round table settings. With 147 agencies represented and over 200 attendees at this year's Symposium, this event continues to bring together more high-performing agencies at one time in one place than any other industry gathering.