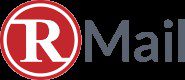 The Reilly Company has recently added another layer of protection to securely transmit our client's valuable information. With this addition we want to explain first, the importance of email encryption, second the benefits of encryption and last how this will impact our clients.
First and foremost, we want to take any steps necessary to protect our client's private information. Encryption software is specifically designed to protect the confidentiality and integrity of the email message while it is in transit. Sending an unencrypted email leaves sensitive information vulnerable for interception by unauthorized parties.
Benefits of Email Encryption
Protection of Confidential Information
Avoidance of Identity Theft
Addresses Internet Privacy Concerns
Avoidance of Phishing and Spam
Our encrypted email will go directly to your inbox with no need to retrieve them from an outside server or website. This will keep any impact on our customers to a minimum. When an encrypted email is received one of two things will happen.
Nothing at all. If your email carrier uses transport layer security (TLS) the encryption is automatic and you will not be required to use a password. Some of the major cloud email services that use the TLS system are: Gmail, Yahoo and Office 365.
If your email provider does not use TLS you will receive two emails. The first email will include a password. The password will be used to open the second email that contains your private information.
We feel it is very important for us to protect our client's private information. We value our clients and appreciate the trust they place in us every day. This is just another way that we try to provide peace of mind and ease of doing business with The Reilly Company.